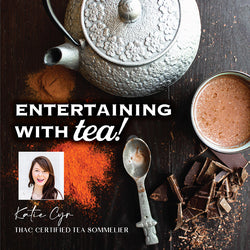 Denninger's
Entertaining with Tea - December 13th
Entertaining with Tea
Join Tea Sommelier and owner of The Monarch Tea Co., Katie Cyr, in an educational and interactive evening involving the art of pairing tea with locally sourced Gallerie au Chocolat. Katie brings together two diverse worlds and shows attendees how to pair and enjoy different teas and chocolates. You will sample custom-made gourmet chocolates paired with unique teas and learn how to expand our palates and create our own pairings at home.
Date: Wednesday , December 13th
Time: 6:30 pm to 8:30 pm.
Location: 777 Guelph Line Burlington L7R 3N2